WebGIS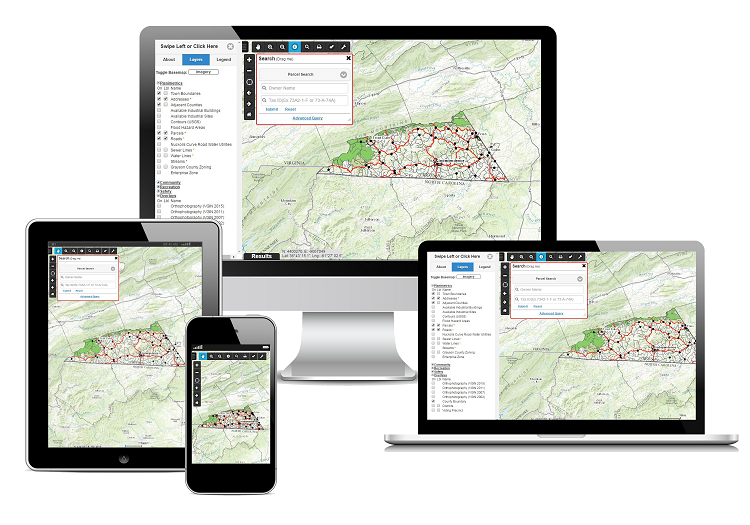 WebGIS On Any Device.
Have the power of GIS in your pocket. Using responsive technologies, Hurt & Proffitt has developed a new WebGIS which caters to users who are on the go or who require a full screen display for meetings. Whether on a phone, tablet or desktop, WebGIS will have a familiar look and feel.
Simple yet highly capable.
Easy to use for the timid users yet highly capable for the power users, WebGIS offers this in an all-in-one website. Hurt & Proffitt developed WebGIS to be highly customizable. It can pull in property cards, conditional zoning records, building permits, design plans, do advanced searching and link into other software.
Save Time and Resources.
Not all organizations have the capability to develop and maintain a web-based GIS solution. Allowing Hurt & Proffitt to provide WebGIS services to you will eliminate the stress of keeping up with changing technologies, acquiring training, and creating a proven product which users find useful.
Tap into your System.
Do you already have ESRI's ArcServer? WebGIS can tap into those map services and display them seamlessly. This allows you to update as frequently as you like and gives you control of how the map looks. By using your map services, your WebGIS cost would be greatly reduced giving you a higher overall return on investment.
List of Active WebGIS Clients